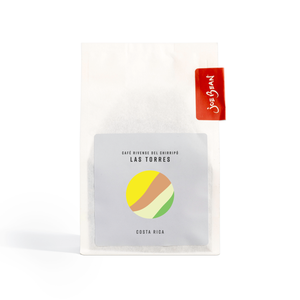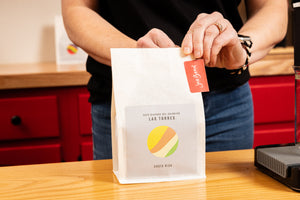 Flavor notes: Pineapple, pear, hazelnut, sugarcane

Cafe Rivense, run by the Ureñas family for three generations, has been built around family, innovation, and quality. Their strong commitment to these principles has paid off resulting in numerous awards including the prestigious Cup of Excellence award and Good Food Awards. Over the years, we have built a strong friendship with this amazing family.  Bringing in their harvest is always a highly anticipated event! 

As one of the first coffee growers in their village, the Ureñas family has continually updated their farm in response to the ever evolving needs of the specialty coffee market. One such innovation is the splitting of the farm into distinct micro-lots based on varietal, altitude, and sun exposure allowing for the growing of very different coffee harvests yearly. 
This particular micro-lot Finca Las Torres, the flagship coffee from Cafe Rivense,  is super sweet with a nice full body as well as a crisp pineapple and pear fruitiness. Using a Full Honey processing method allows the coffee cherry to slowly sun dry resulting in that extra sweet cup.

Our green buyer, Ben Turiano has had the pleasure of visiting Cafe Rivense. Being able to spend time seeing the passion and care of the Urena family has truly endeared this family and their coffee to our hearts. 
REGION INFORMATION
Country: Costa Rica 
Region: Chirripo 
Producer: Cafe Rivense
Processing: Full Honey
Altitude: 1,550 meters
Varietals: Caturra, Red Catuai
Net Weight: 12 ounces